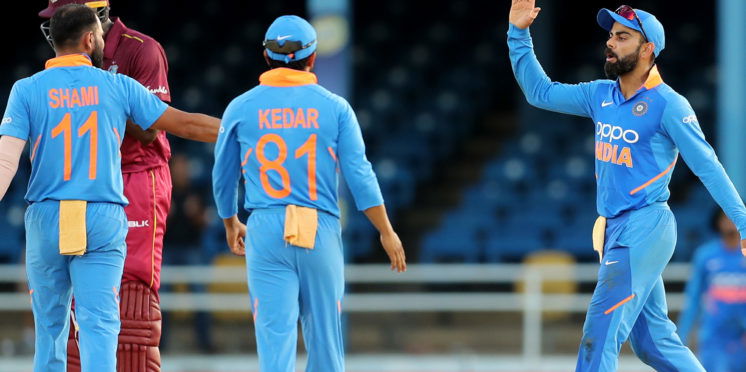 Rains find India dominating West Indies for yet another win
Rains are truly reigning over our lives, whether it is us sitting in India, or the cricketing fraternity across the world. The DLS system has been kept busy, for the likelihood of rain being our daily visitor has increased manifold times.
A recent example was the match we witnessed between the Windies and the Blues, technically being the 2nd ODI, however, the first one that we got to see. The reason ?
Well, you guessed it right.
The heavy downpours that managed to successfully drown the match too.
Nevertheless, we saw some incredible performances in the second game, enough to keep the eager public away from the discerning news of rains.
Batting first, India quickly had one down on the scoreboard, however, history was bound to be scripted by the skilful hands of Virat Kohli.
He broke a 26 year old record to become the highest run scorer against the West Indies, and scored a magnificent century in the process. Other than him, we saw a breathtaking performance out of Braithwaite, which sadly, was greatly overpowered by the opposition's captain.
India bowled with an air of confidence too, and led by an experienced veteran in the form of Bhuvaneshwar Kumar, a four – fer to his name just boosted India's line-up.
During their incresingly difficult chase, West Indies were far behind the par score, soon after which the clouds turned grey again, and the heavens opened up, sucking the remnants of the match with its once again, raising concerns for the management in maroon, and encouraging smiles for those in blue.
---