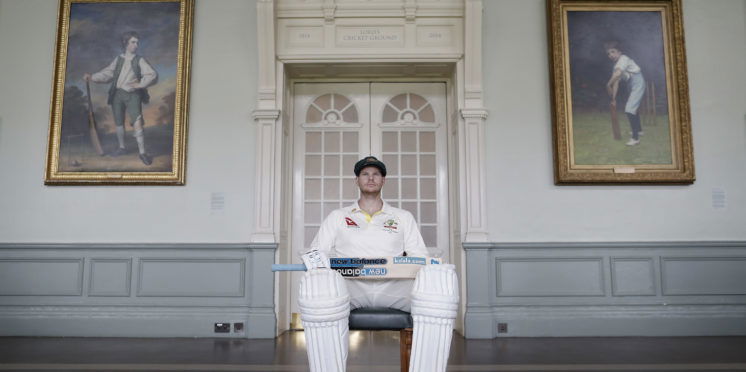 Battle for the best since Bradman heats up as Smith and Kohli shine
An Australian with a technique departed from the coaching manuals is piling on the runs in the Ashes. England has been here before. Sir Donald Bradman terrorised the English in the '30s and '40s and left the game heralded as the greatest ever. Against his peers, his average was around thirty runs above the nearest, while it has maintained such a gap even after almost 75 years. His technique was so unorthodox that when he began playing on turf pitches in Sydney in 1926, there were attempts to alter the way he played. Thankfully he resisted.
In 2019, Steve Smith has picked up from where not only Bradman left off, but where he left off some 16 months ago. After his 12-month suspension after his role in 'sand paper gate', he returned to test cricket peeling off a century in both innings.
Smith singlehandedly kept Australia in the game in the first innings and then batted England out of it in the second. He was all but flawless, albeit unorthodox, as he lifted his test batting average to 62.96, second only behind Sir Don.
Where Smith missed a single year of cricket, Bradman missed several, due to illness and mostly due to the interruption to international sport that was caused by World War II.
In his first test back after World War II, Bradman reeled off 187 in Brisbane, before following it up with 234 in Sydney. In his return test, Smith achieved a rare feat not managed by "the Don", twin centuries in the same test.
Bradman's technique was certainly not perfect. These imperfections like the famous 'underhand' grip and his stance which saw him pick his bat up from between his feet, not behind his feet which were almost unheard of then, combined to bring three main shots into play. The grip would ensure that his main scoring shots, the cut and pull shot, would be made impossible to hit the ball in the air – a simple and effective way of removing a standard mode of dismissal from your game.
Defence was crucial, and his grip and stance ensured sure footwork would allow a straight back in defence. His defence could simply be extended to play straight drives when required.
The underhand grip is known to remove the cover-drive from the repotioure of shots. But it did not hamper Bradman's ability to score runs.
These are minor imperfections in technique compared to the fidgety Smith. Cricket fans have become accustomed to the almost manic tics that see him fidget with both pads, his thigh pad and gloves each delivery.
A man who has his shoelaces taped to his socks because he doesn't like to see them when he bats. The same shoes that shuffle a foot or more across his stumps against the quicks, yet quirkily stands still against the spinners.
Like Bradman, he has the same underhand grip, but with the ability to hit through the covers. His hand-eye coordination is up there with the best sportsmen in the world. No more evident than when he leans back on his back foot and places the ball through the cover field at will. Like a composer dictating the tempo of their symphonies with a wave of their baton, Smith uses his bat to dictate the tempo of Test matches in his quirky ways.
Since the moment Smith was finally dismissed for 142 in the second innings in the first Test, the comparisons to Bradman have come in from all over the world. But, there is one man who has something to say about that: India's master, Virat Kohli.
Kohli has just surpassed 20,000 International runs in the current decade and sits alone in this category. Kohli has passed 100 as many times as Smith in Test cricket but has taken 12 more tests to do so. But in One-Day International cricket, there is no comparison. Kohli, in the recently completed 3rd ODI against the West Indies, chalked up his 43rd ODI century from just 230 innings.
That's thirteen more than third-placed Ricky Ponting who took an extra 135 innings. The man in front, Sachin Tendulkar, finished his 463 match career with 49 centuries. That's six more than Kohli from a further 222 innings.
Simply mind-blowing, as there is no comparison. Kohli is the best ODI batsmen of all time. His average of 60 in ODI cricket is matched by his average of 49.35 in T20I cricket and sits just 53 runs behind Rohit Sharma for runs scored, a man with 23 more innings to his name.
Kohli is simply the Bradman of limited-overs cricket. Where there is room for error, he exploits the defensive fields set to limit runs per over. His footwork is minimal, his hands fast, a more technically sound batsman who can score all around the wicket with ease.
Kohli was destined to be a batting prodigy, he averaged 63.14 for India in U19 cricket and immediately took his place in the top order when he first entered test cricket. For Smith, he was a leg-spinner who could bat a bit. Batting behind the wicket-keeper and with the tail early in his career, he started his Test career famously at number 8.
Despite where he batted in his debut test, I first hand watched him peel off a century for Sutherland in the Green Shield in 2005 from behind the stumps. Former Australian batsman John Dyson was in attendance. It was apparent to some he was destined to greatness. From memory, he also picked up a bag full of wickets in that match, and to some, his bowling was more impressive as we would soon be looking to replace the great Shane Warne.
After his first five tests, he had climbed to number 6 in the batting order and was dropped from the test side for two years. He went back to Sheffield Shield cricket and moved to number three in the batting order. I remember vividly watching him be dismissed for a 4thball duck from Ben Hilfenhaus in a Shield match at Manuka Oval on December 2011. Everything about those four balls did not give you hope he would become a top-order test batsman. How he scratched centre. Kicking the wicket. It was manic. It was loud, even from my position on the boundary. He played and missed all three. He did not look to shadow bat, simply, kick the ground, scratch centre, and fidget with his equipment. The pain was over when he simply glided one to gully. It left an impression on my memory that I vividly remember texting my brother after the days play to put a red line through Steve Smith as a batsman.
I'm quite happy to eat humble pie. I was wrong. So were so many others. One of Steve Smith's greatest attributes is how he conducts himself with others, with fans, and particularly children. There could not be a nicer bloke to have such success and accolades placed upon him, especially after being entangled in such turmoil for Australian cricket.
I haven't had the pleasure of meeting Virat Kohli. But for all his greatness on the field, many cricketing fans see his on-field demeanour filled with arrogance and aggression. Simply put, it's not. Too often is confidence misread as arrogance. For decades Indian cricket was screaming for someone to lead, someone that gives the fight back to the opposition. Harbajan Singh tried and often overstepped the line between what is acceptable, and what is not. But Virat does it perfectly. He backs it up with runs on the board. And opposition fans can't stand it. But, off the field, he is respected by his peers and from reports he is as genuine as a human being as any other cricketer of this generation.
We are truly blessed to get to witness these two batsmen at the same time.
But who is the best since Bradman? Is it Kohli and his limited-overs exploits? Or Smith and his test prowess? Maybe the term "Best Since Bradman" merely is up to interpretation, defined by what draws the one making this decision to cricket in the first place. Possibly the best since Bradman isn't even a batsman; perhaps it's a bowler. A leg-spinning Australian, a controversial off-spinner from Sri Lanka. An Englishman with more fast bowling wickets than them all, or maybe the one they call Pigeon. What about all-rounders like Kallis of South Africa or Sobers from the West Indies?
Then there's the batsman of yesteryear. Greg Chappell, Sachin Tendulkar, Brian Lara, Sir Jack Hobbs, Viv Richards. But the batsman of this generation will continue to duel it out. Kohli will surpass Tendulkar, and easily be the greatest ever ODI run-scorer by the time he retires. And Smith will continue his manic obsession of spending time at the crease and scoring runs. Averaging over 100 since the mid-test changes to his technique in 2014 at the WACA, perhaps his average will continue its rise towards Bradman.
But for now, I'll let you decide who's the best since Bradman. I'm just going to enjoy the show.
Who is the best since Bradman?
Virat Kohli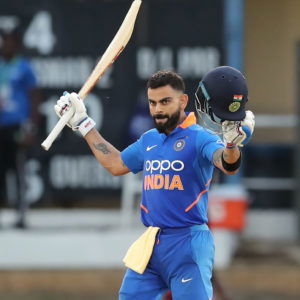 Steve Smith oil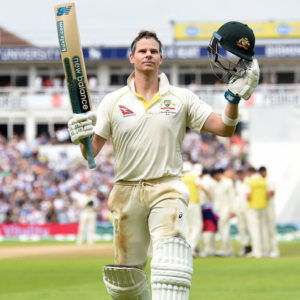 ---