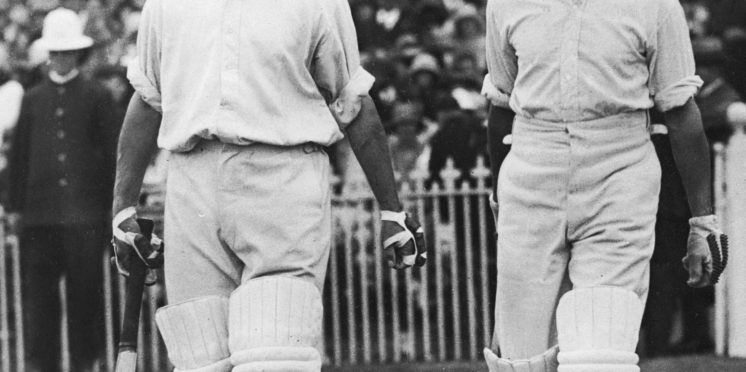 The origin of the "Ashes"
Time machines are still a distant dream, perhaps, only a figment of our imaginations. However, just for a while, it's time we look down the memory lane and turn the dial back to the year 1882.
A one off test between England and Australia came to be held, and that faded black and white photo of smiling faces in posh suits was turned into a complete mockery following the events of the match.
The iconic Oval was the historic venue for the match, as Australians had stepped foot onto English soil,nearly 137 years ago.
It was a time when an over had only 4 balls bowled, and the 3 day test match saw victory for the Australians by a mere margin of 7 runs. Nevertheless, a small piece of publishing began a rivalry that is cherished till date.
After Australia's win over the home side, a publishing house by the name "Sporting Times" decided to add some insult to injury. They published a mocking obituary in the paper, declaring the death of English cricket. What mattered was the small font below it, which read that the "ashes" would be taken to Australia.
And so it began.
The term was emblazoned onto the title of the 5 test series later between these sides, and well, one thing we can all guarantee is that English Cricket is very much alive today, much like the brand new trophy that has tagged them as world champions, sitting perfectly polished in their cabinet.
---