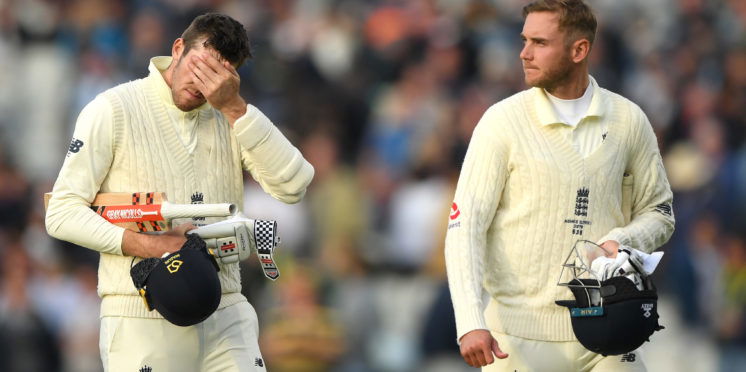 This is how England could win back the Ashes
Australia arrived in England as holders of the Ashes urn and will leave with it still in their possession. Taking the last of the eight wickets they needed to win on the final day of the Old Trafford Test saw them go 2-1 up in what has been a thrilling series with one match left to play.
The England team captained by Andrew Strauss in 2010-11 was the last visiting side to claim the urn. Should they avoid defeat at The Oval, Australia will have won an Ashes series in England for the first time since 2001 and in doing so inflict England's first defeat in any home Test series since 2014.
This is how England can go about winning the Ashes back next time.
FOCUS ON TEST MATCHES
The England and Wales Cricket Board (ECB) won't admit it but since their humiliating group stage exit from the 2015 World Cup England's focus has been on white ball, particularly 50 over, cricket. Time was taken to form a new approach to One Day Internationals – fearless, attacking and innovative – with the sole aim of winning the World Cup on home soil in 2019. You won't need reminding that this paid off handsomely. England dominated bilateral ODI series across the globe and Eoin Morgan lifted the trophy after that incredible final at Lord's.
Job done then. It's time to turn the focus back onto the greatest form of the game. England need to make it a clear goal to develop the side to win the Ashes in Australia in 2021-22. Pick a squad now that they think will peak around that time. One that won't get bowled out for 77 by the West Indies, for 85 by Ireland or 67 by the Aussies. Form an approach that will return England to the number one ranked side in the ultimate form of cricket, just as they were back in 2011.
consider changing the captain
Joe Root is brilliant for English cricket. Charismatic, handsome and a wonderful batsman. He could and should be the poster boy for the game in this country. The ukulele-playing Sheffield United fan is England's most gifted stroke maker, with a technique that is very easy on the eye. It just might be, though, that he is not the right man to be Test captain.
Root took over the role from Alastair Cook in 2017 and it must be said that at the time he was the obvious choice. He started his tenure with a 190 against South Africa at Lord's and England went on to win that series. However, he has presided over some absolute stinkers. His overall record is positive, but even in series wins against South Africa and India they were hammered in at least one Test. He oversaw a hapless 4-0 defeat on the last Ashes tour and lost a series to an average West Indies side in the Caribbean earlier this year.
At times his tactics can frustrate. On Saturday, he had Australia at 44 for 4 with Stuart Broad and Jofra Archer bowling well. The possibility of an England win was appearing on the horizon. But instead of keeping the pressure on, Root took off his best two bowlers and the moment passed. The captain also has a big say in team selection and Root seems blind to the better players available to him. The strange way he has underbowled Chris Woakes in this Ashes series points to a lack of faith even in the ones that have made the eleven.
The pressures of captaincy have had an impact on Root's batting too. It has happened to many players in the past. With so much to think about, from team selection to rotating bowlers to setting the field, it's understandable that an eye may stray from your own game. Root's batting average before he was captain was 53. It drops to 41 since he has been leading the side. England need their best player to be as good as he can be.
The question would then be: who should take over? The lack of outstanding candidates could be what keeps Root in the job for the foreseeable – but perhaps Stuart Broad would make an ideal skipper in the twilight of his career. In the absence of Jimmy Anderson he is the most experienced man in the team and someone Root often turns to for advice. He has also been in superb form in this Ashes series.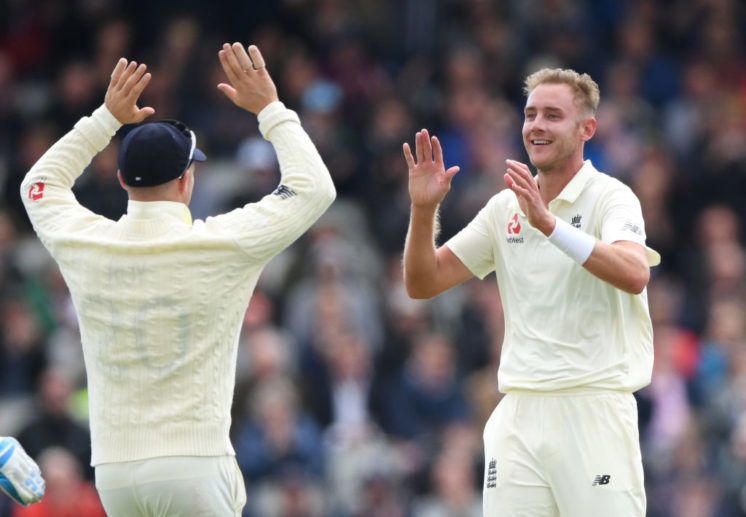 find an opening partner for rory burns
A year on from Alastair Cook's retirement England's choice of Surrey's Rory Burns to open the batting has proven to be a smart one. He made a slow start to his Test career in difficult conditions in Sri Lanka last winter but has gradually settled into the side. He batted through an entire day at Edgbaston, making his first Test century in the process, and is the third highest run scorer in the Ashes heading into the final match of the series on his home ground.
Burns is not an issue, then. But his opening partner is. Jason Roy, a fantastic opener in ODIs, was brought into the squad to open in four Test matches but looks hopelessly out of his depth. The experiment was ended at Old Trafford, where Roy swapped positions with Joe Denly and came in at number four. He did marginally better there, but it's hard to see a future for him in red ball cricket. He certainly isn't going to be the David Warner type of fast scoring, swashbuckling batting that England were hoping for.
Denly has put together a couple of battling innings in this series, including a half century in a vital partnership with Root in the second innings at Headingley, so he is at least up for a battle but at 33 he's not going to be around too long. England desperately need to find a solution to this problem. They cannot keep finding themselves 20 for 2. Dominic Sibley of Warwickshire and Kent's Zak Crawley are names that have been mentioned but this a conundrum for the selectors.
Use the best players available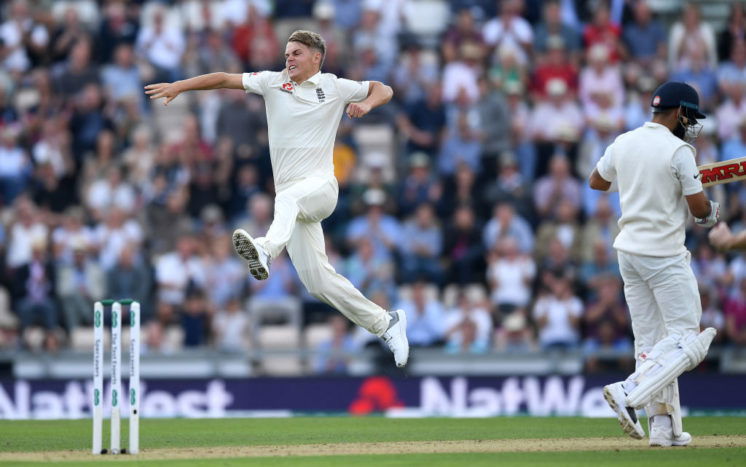 Many were surprised when Somerset's Craig Overton came from seemingly nowhere to not only be picked in the squad for Old Trafford but named in the team as well. Especially when the exciting young talent Sam Curran has been sat on the sidelines for the entire series to date. The 21-year-old burst onto the scene last summer with eye-catching performances against India, his left arm swing picking up some important wickets and his gutsy batting down the order bringing some valuable runs. He played against Ireland in July but has not been in the side since. Overton has had a decent season in the County Championship but does not excite in the way Curran does. Going forward, England really should be picking players like him.
They should also be picking players like Jack Leach, who was omitted from the eleven for the first Test at Edgbaston on arguably the most spin-friendly pitch of the series – one on which the Australian Nathan Lyon prospered with 6-49 in the second innings. England corrected that mistake thereafter but Leach should be the settled spinner in the side going into every Test.
Take the wicketkeeping gloves off jonny bairstow
Jonny Bairstow loves keeping wicket for England, and was really not happy when he had the role briefly taken off him in Sri Lanka last winter, but playing as a specialist batsman might just be the best thing for him and the team. When on form he is an excellent player but, much in the same way captaincy is hampering Root, the responsibility of keeping could be causing Bairstow problems with the bat. He has an obvious technical flaw which causes him to be get bowled too often and he could use his time in the nets working on that rather than doing keeping drills.
Surrey's Ben Foakes is waiting in the wings and really should be England's nailed-on wicketkeeper already. He is undoubtedly the best gloveman in the country and a more than handy batsman – he already has a Test hundred to his name.
don't ditch jimmy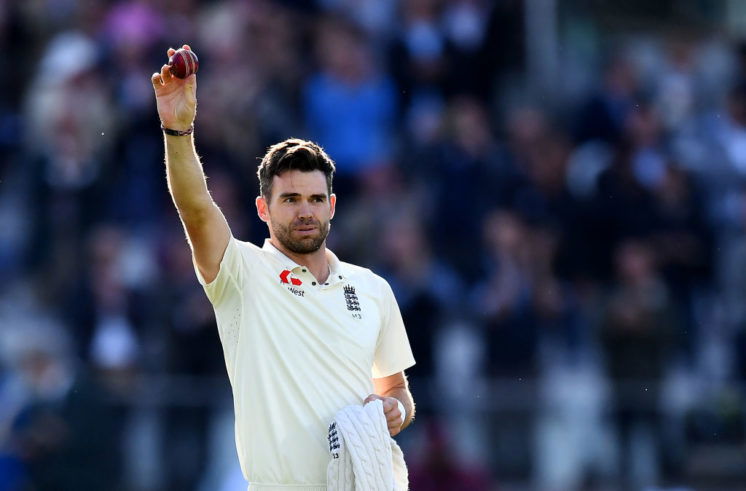 Jimmy Anderson is England's all time leading Test wicket taker with 575 and one of the greatest swing bowlers the game has ever seen. His abilities showed no signs of waning. Sadly for him, he tore a calf muscle at the worst possible time while playing for Lancashire. He did his best to be fit for the first Ashes Test at Edgbaston but after bowling four overs it was clear he had failed to recover. At the age of 37 it does take longer for these things to heal and if it was anything other than an Ashes series it is unlikely he would ever have been risked. He made a further attempt to prove his fitness for Old Trafford, where one end of the ground is named after him, but this too proved to be in vain and he was ruled out of the rest of the series.
In the days after this was announced articles were written claiming it was time for Anderson to retire. The man himself has made it clear he has no intention of doing so and feels he still has a lot to offer. When he has regained his fitness Anderson should return to the side and be allowed to march on towards 600 wickets and beyond. He has earned the right to choose his own time to bow out. He could also be a useful mentor to Jofra Archer, who bowled at 96mph at Lord's and nearly knocked Steve Smith's head off.
So there you have it: focus on Test cricket, make Broad captain, find Burns an opening partner, get Curran, Leach and Foakes in and don't move on from Jimmy Anderson yet. These steps could well give England their best chance of winning the Ashes back. They will go to New Zealand this winter with a new coach – perhaps the perfect time to freshen a few other things up as well.
---