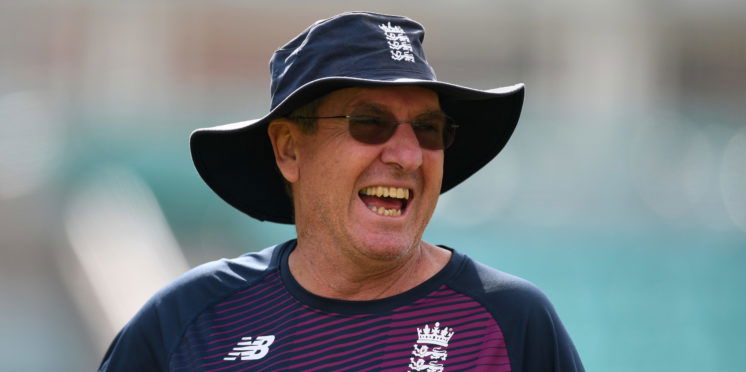 Trevor Bayliss' best moments as England coach
Trevor Bayliss will leave his position as England coach at the end of the Ashes series, and unfortunately for him and England, the urn will be returning to Australia. The 56-year-old initially took over from Peter Moores back in 2015 and has helped transform the one-day side, with England winning the World Cup earlier this year. Bayliss has also enjoyed plenty of impressive moments in the Test match format during his four-year stint in charge, so we've decided to take a look at some of his best moments.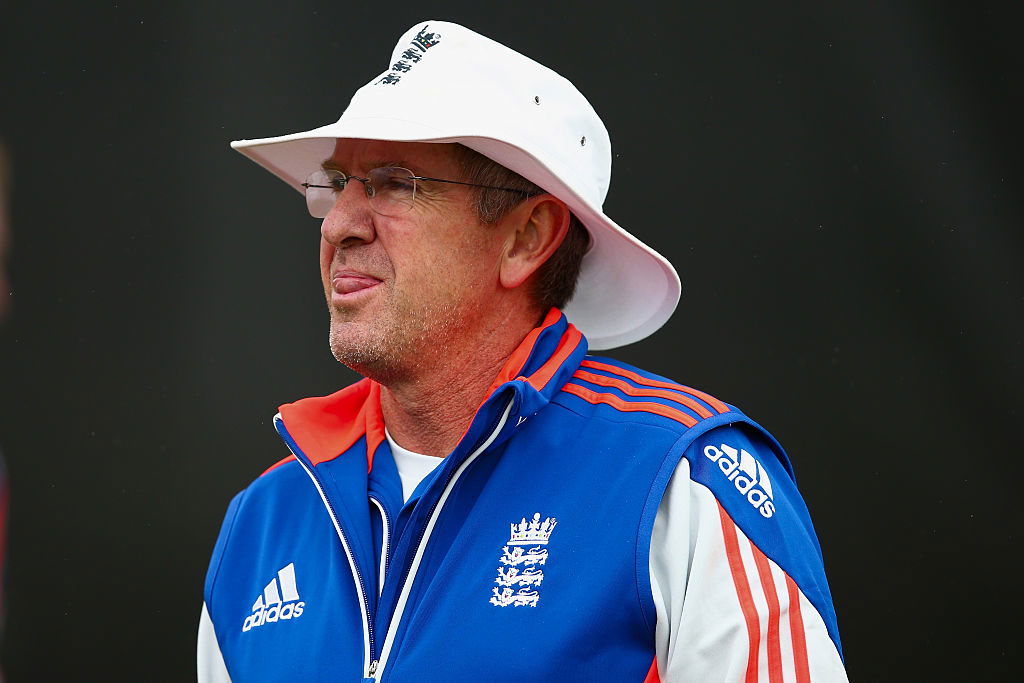 Instant Ashes success
In his first taste of Ashes cricket as England coach, Bayliss was leading a side not fancied against the Aussies. However, he guided England to a dramatic 3-2 win in the five-match series, playing a key role in Alastair Cook's side regaining the urn.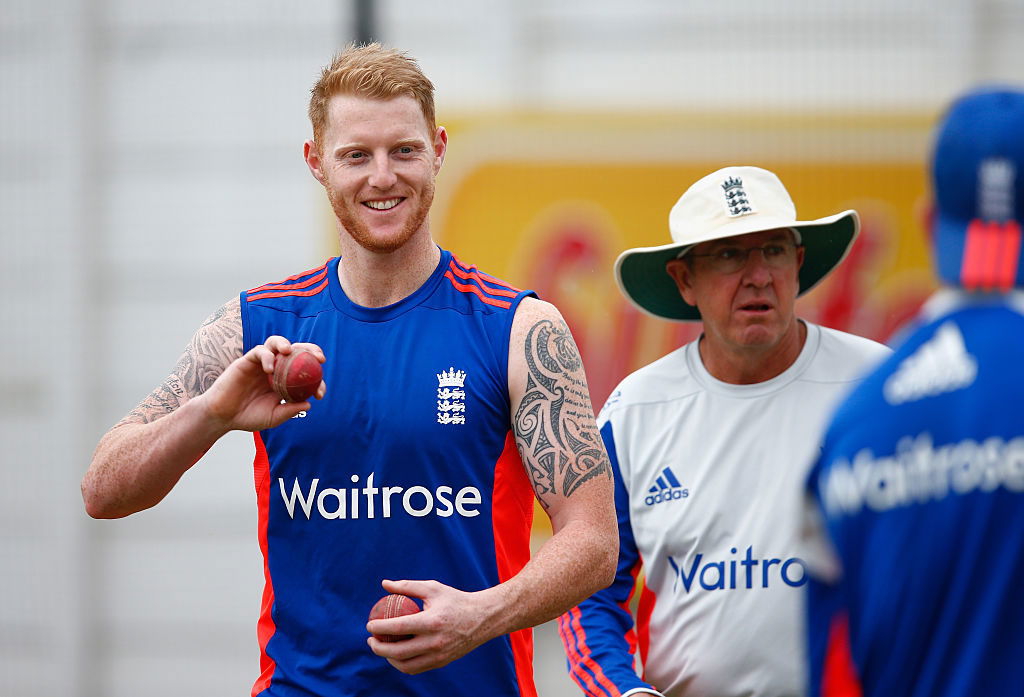 Away series win in South Africa
After a positive start to life as England coach, Bayliss then suffered a series defeat to Pakistan. A tough tour in South Africa followed shortly after, and some brilliant individual displays from Ben Stokes and Stuart Broad helped England win an overseas series for the first time since 2012.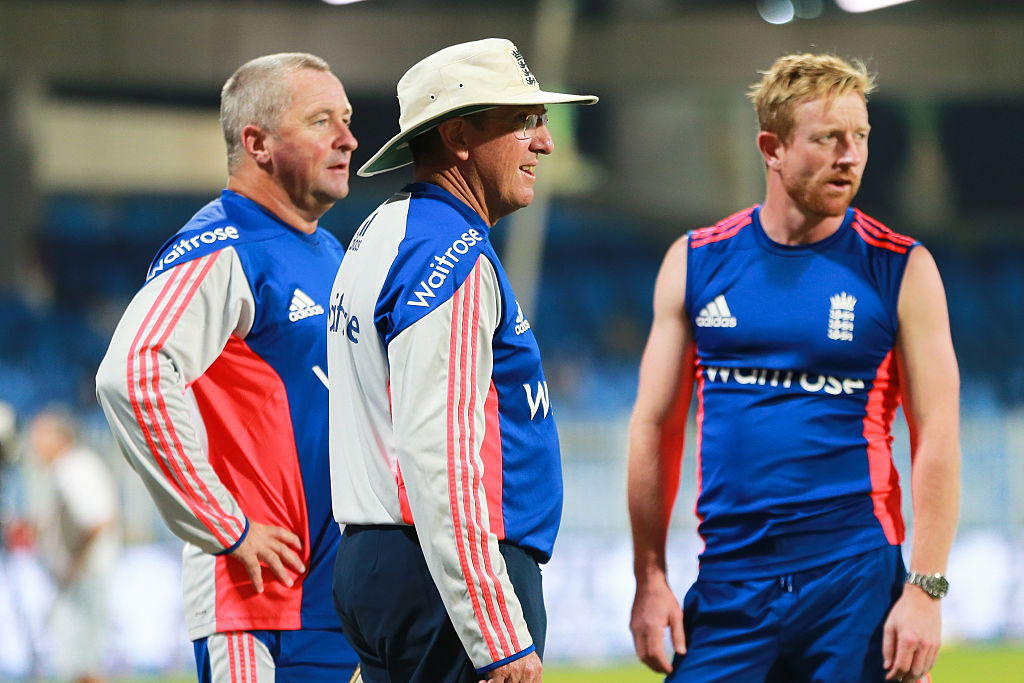 Change in approach in limited over cricket
Under Bayliss' leadership, England began to change their approach in the limited-overs format. His aggressive tactics were praised and they immediately paid off against Pakistan ahead of the 2016 T20 World Cup.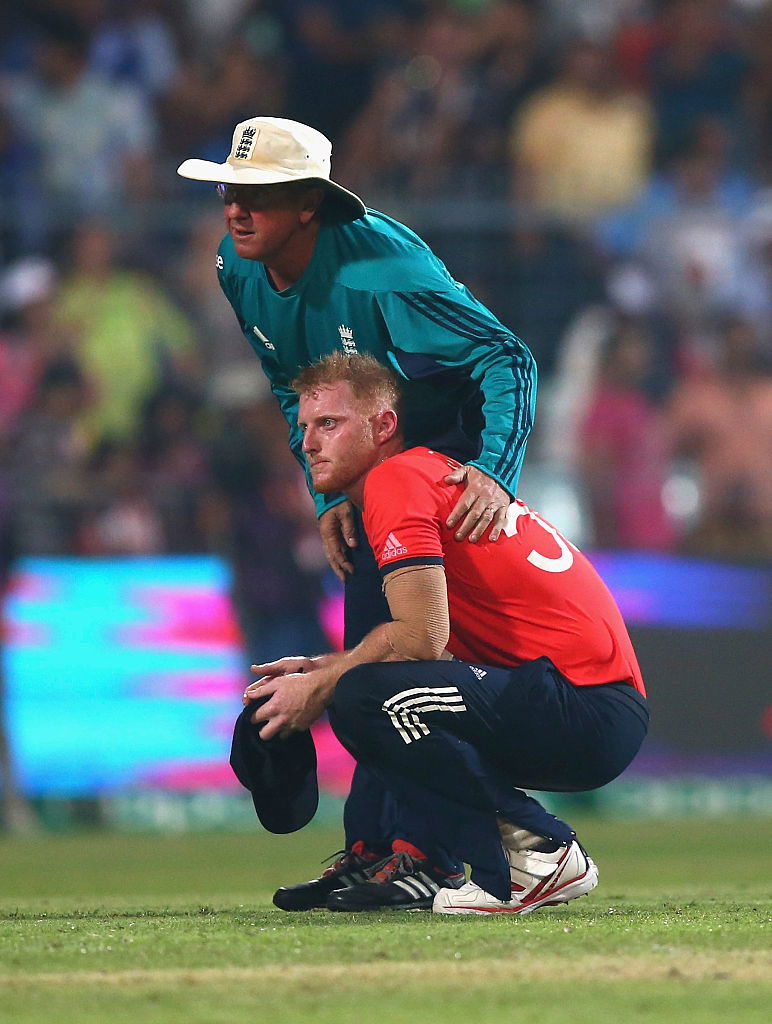 Making the T20 World Cup final
In his first major tournament in charge, Bayliss guided England to the final of the T20 World Cup in 2016. Ben Stokes' dramatic final over against the West Indies meant England suffered heartache, however, it was a great achievement to make the last two.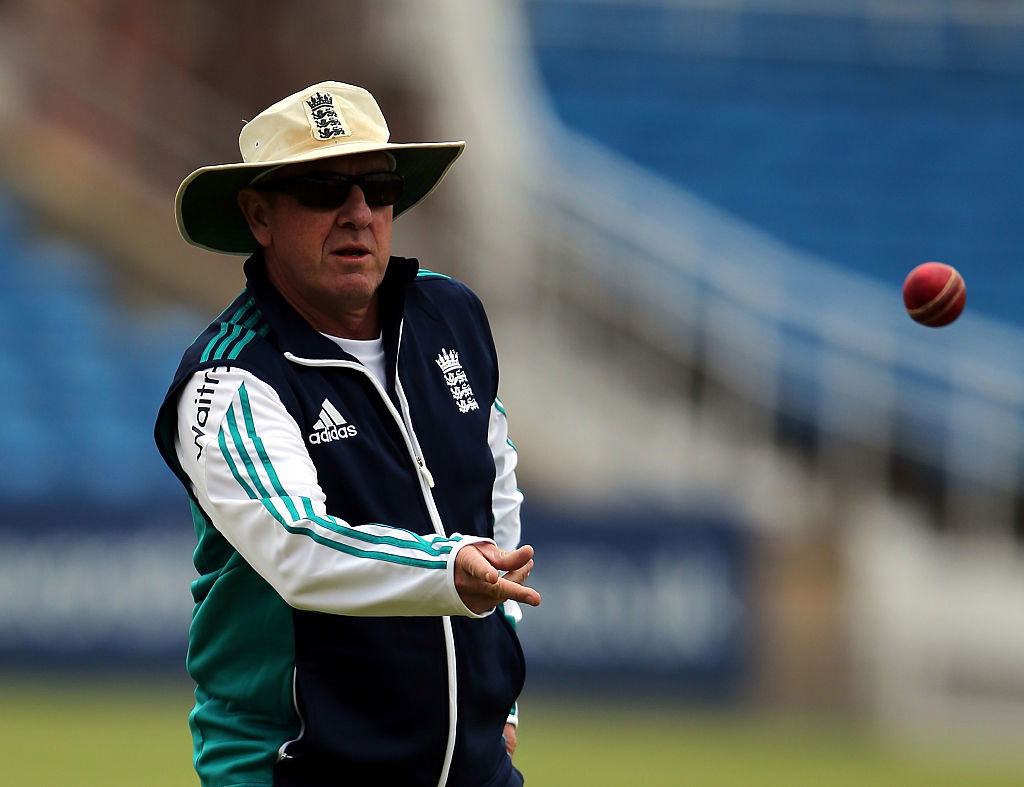 Demolishing Sri Lanka
Following the T20 World Cup, England brushed aside Sri Lanka in all formats at home. They won 2-0 in a three-match Test series, 3-0 in an ODI series and won a one-off T20 match, meaning they had not lost in any of the nine matches against Bayliss' former side.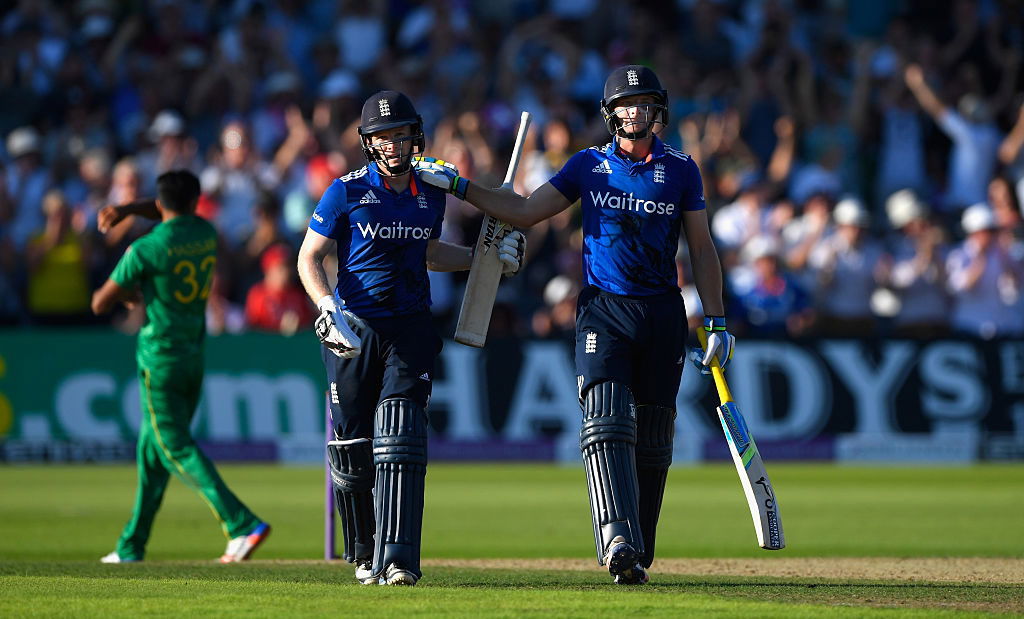 Breaking ODI record against Pakistan
England continued their impressive form under Bayliss in ODI's by breaking the world record score against Pakistan in 2016. Alex Hales' 171, Jos Buttler's 90 and Eoin Morgan's 57 helped break the previous record set by  Sri Lanka, with England reaching 444-3.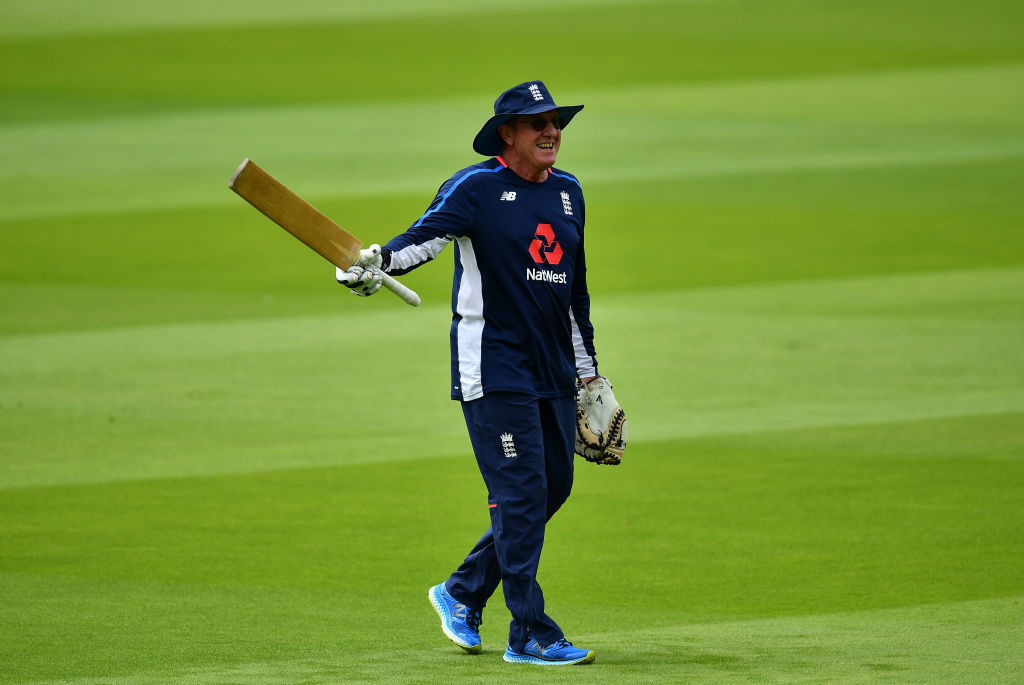 Much-needed South Africa Test series win in 2017
After failing to win any of their three previous Test series against Pakistan, Bangladesh and India, England recorded a much-needed series win against South Africa in 2017, eventually winning the four-match series 3-1.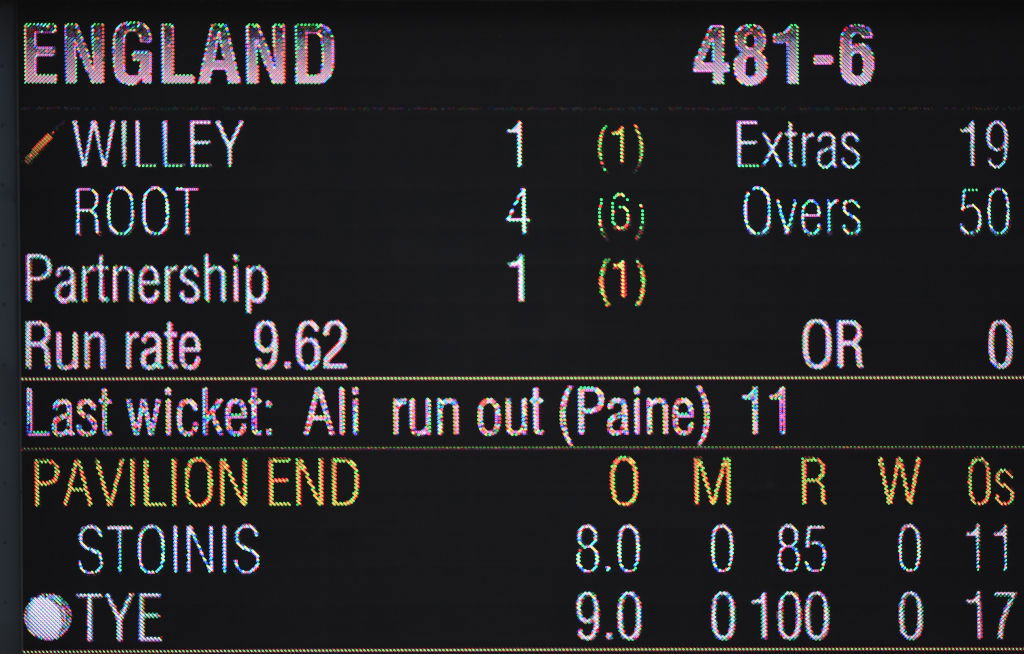 Breaking the ODI record for a second time
Just under two years after breaking the ODI record against Pakistan, England did it again, this time against Australia at Trent Bridge. Centuries from Jonny Bairstow and Alex Hales, along with key contributions from Jason Roy and Eoin Morgan, meant England finished on an astonishing 481-6, which is still yet to be surpassed.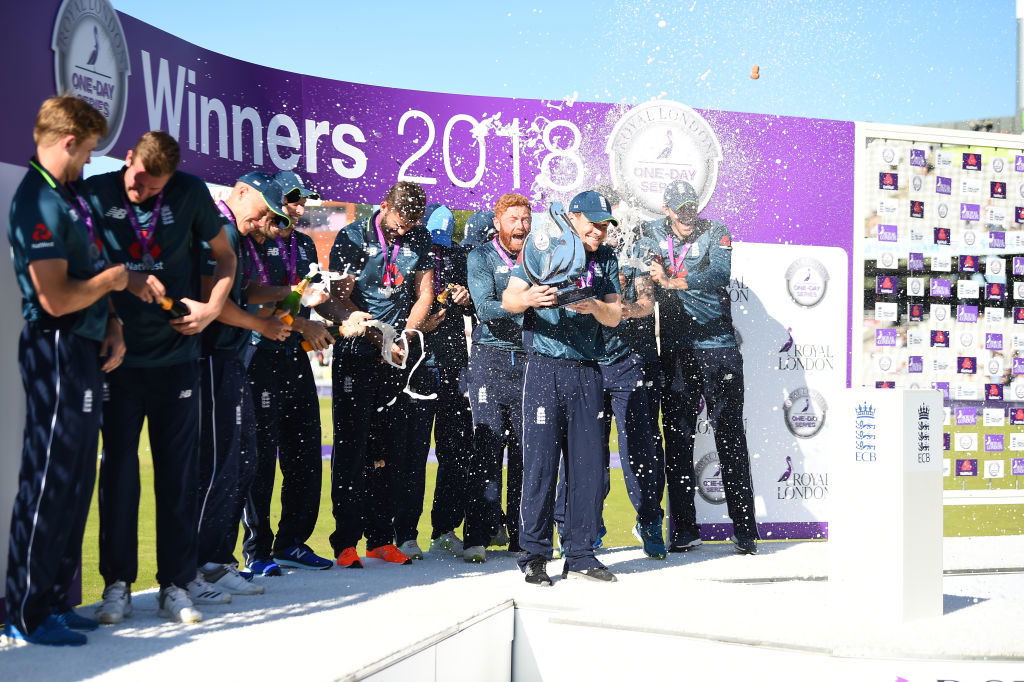 Number one ODI side and whitewashing Australia
Following the empathic win in Nottingham, Bayliss' side continued their impressive form and ended up winning the series against Australia 5-0. They also leapfrogged India as the world's best ODI ranked side in 2018, the first time they had achieved that feat in five years.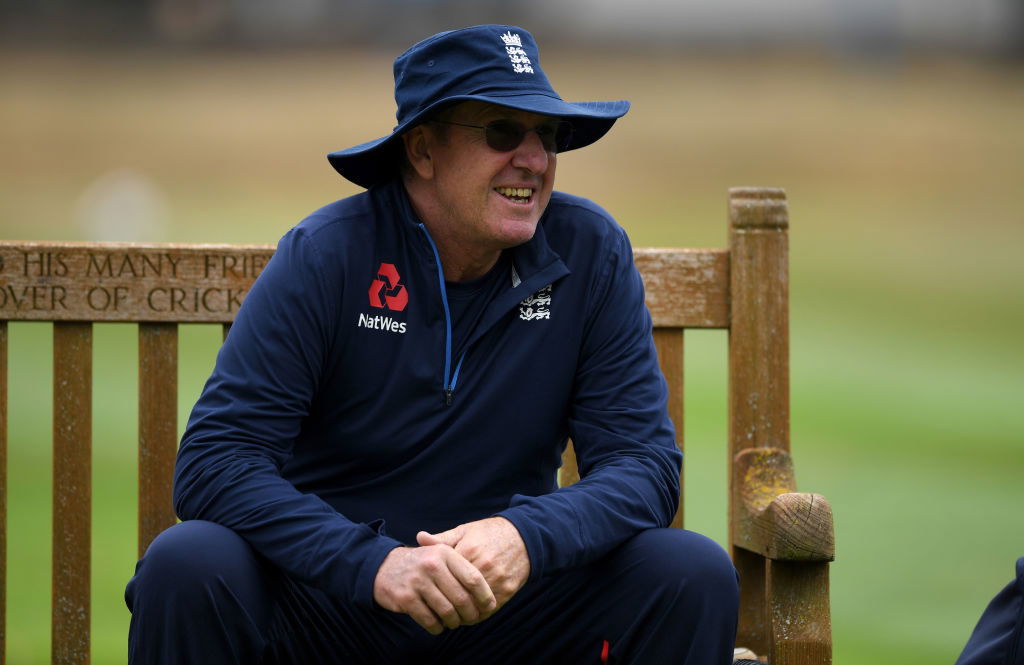 India Test series win
England's 4-1 Test series win against India in 2018 was certainly one of Bayliss' highlights in charge. The final match of the series was also Alastair Cook's last game for England, with the opening batsman scoring a century in his final innings.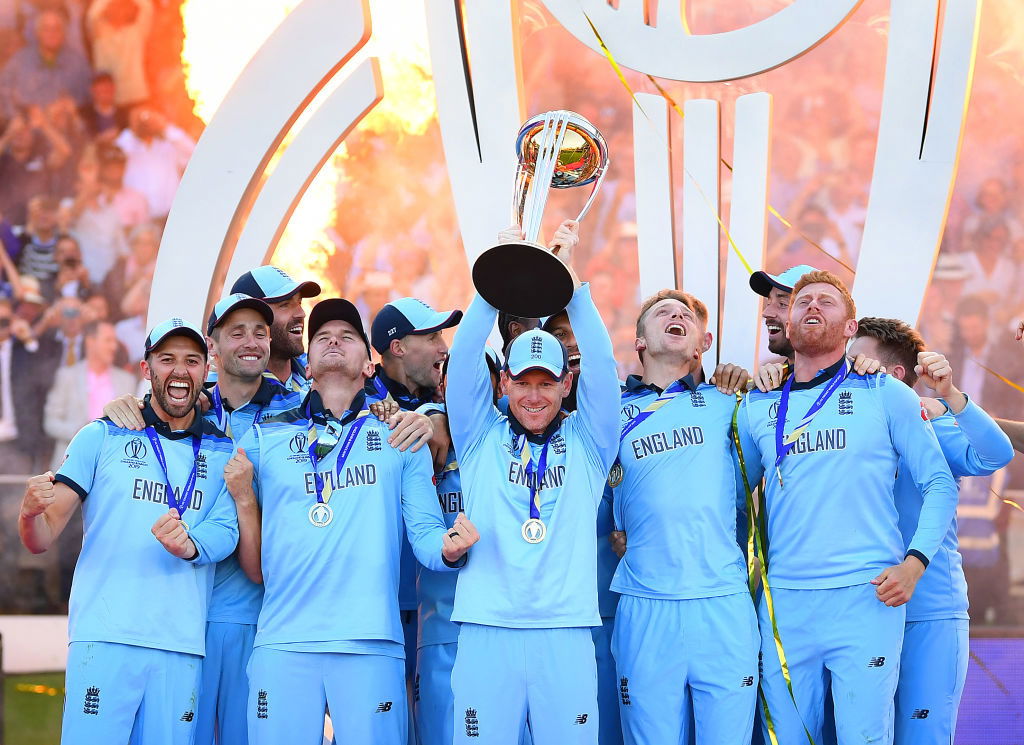 World Cup triumph
At one point, it appeared as if England wouldn't make the last four in the World Cup earlier this year. However, after vital wins against India and Australia, England booked a semi-final tie against the Aussies. They then demolished their fiercest rivals to set up a final against New Zealand, which turned out to be one of the most dramatic finals of all-time. 
---