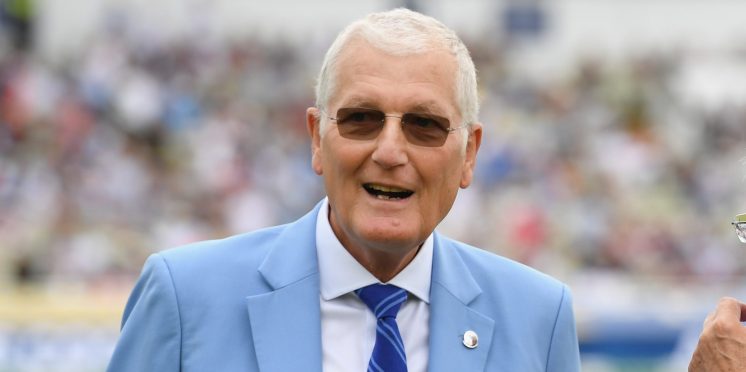 Bob Willis: Life in Pictures
Former England captain and TV broadcaster Bob Willis has died at the age of 70. Willis 325 wickets in 90 Tests for his country before becoming a regular on Sky TV's cricket coverage. He sadly passed away after battling illness and in honour of the former England captain, we've taken a look back at his life in pictures.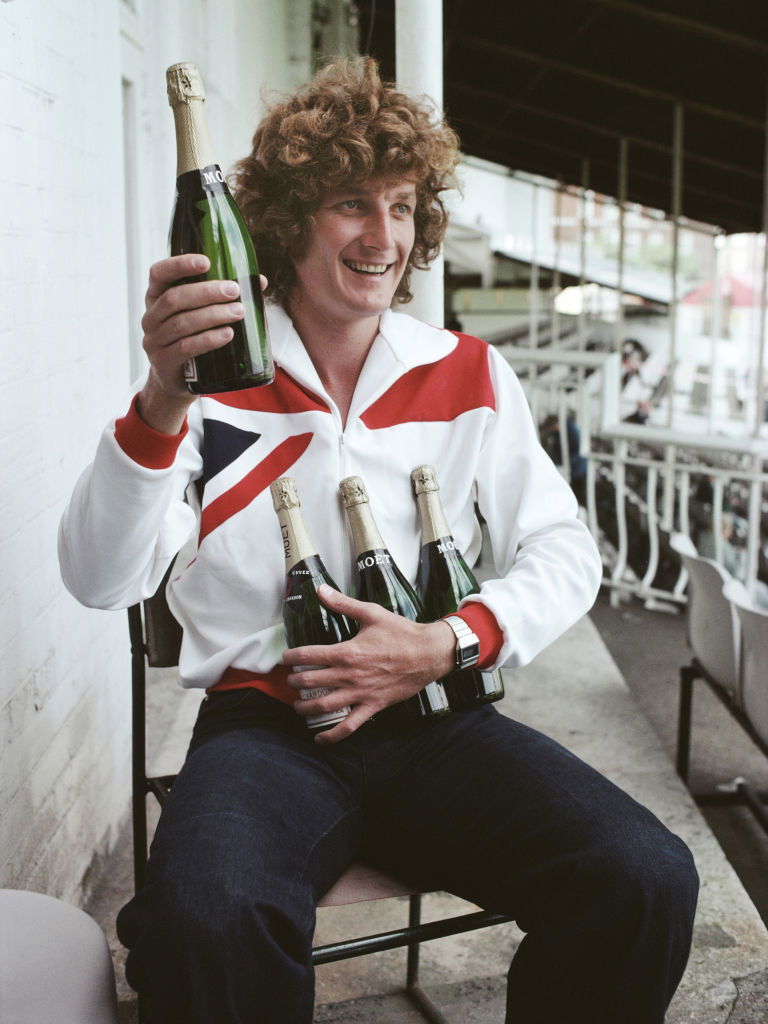 The Oval, 1977
Willis celebrates being the leading wicket-taker of the 1977 Ashes Test series with an armful of champagne at the end of the 5th Test match between England and Australia at The Oval, London. Willis ended the series with 27 wickets.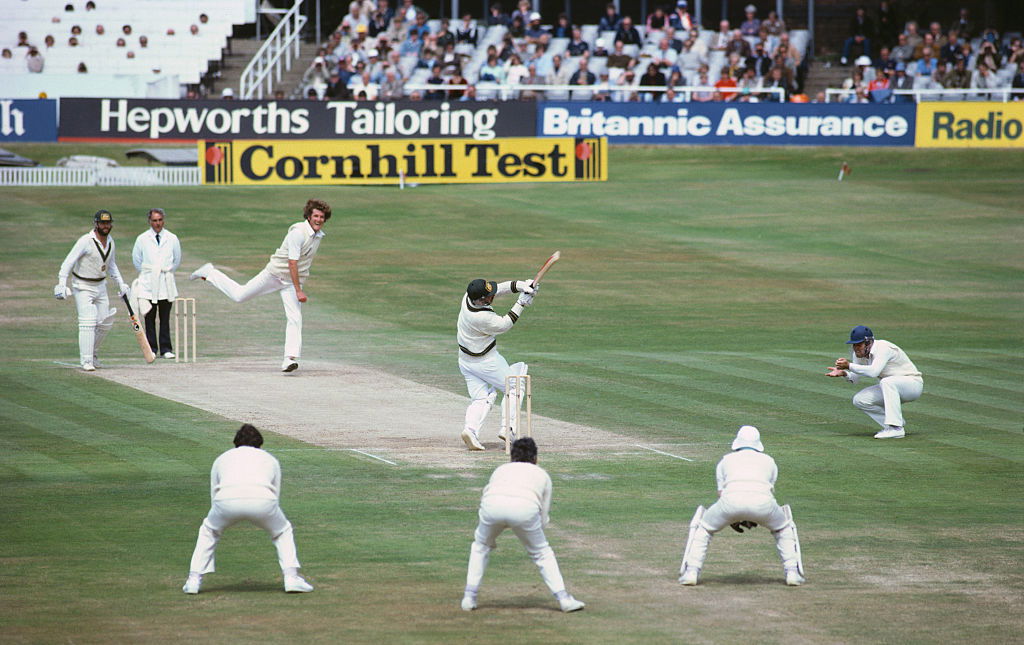 Headingley 1981
Australia batsman Rodney Marsh hooks England bowler Bob Willis only to be caught on the third man boundary by Graham Dilley as Willis bowls England to victory on the final day of the dramatic Ashes Test Match between England and Australia at Headingley in 1981.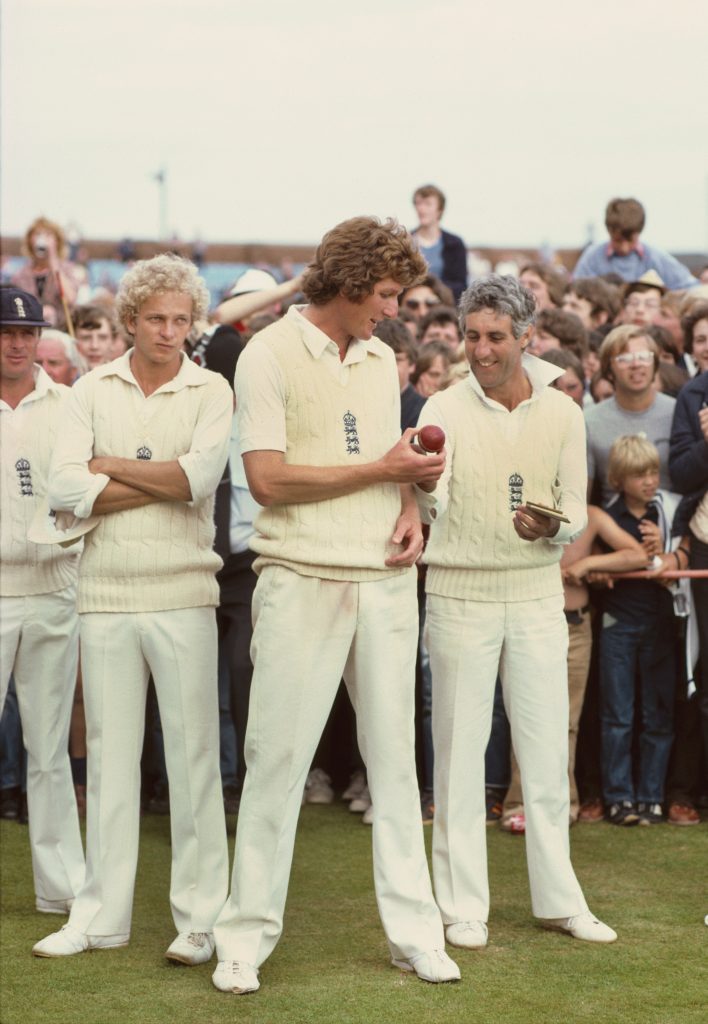 Old Trafford 1981
England captain Mike Brearley shares a joke with Bob Willis as Geoffrey Boycott and David Gower look on after England had beaten Australia in the 5th Test Match to regain the Ashes at Old Trafford in 1981.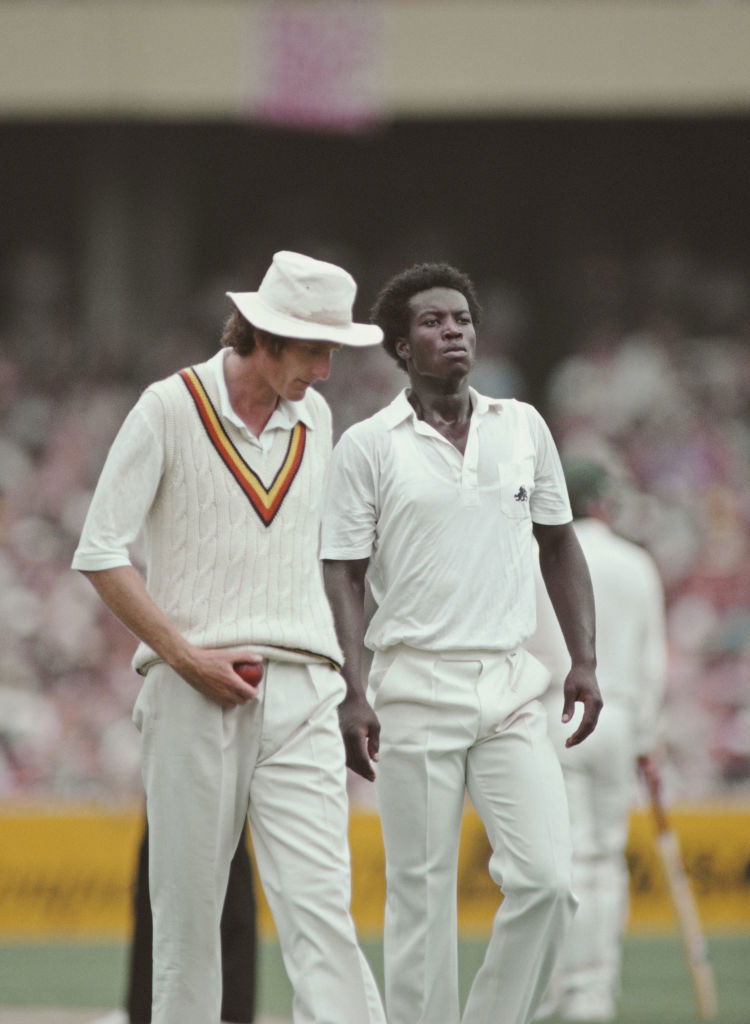 MCG 1982
Norman Cowans with captain Willis during the 1982/83 4th Ashes Test Match at the MCG.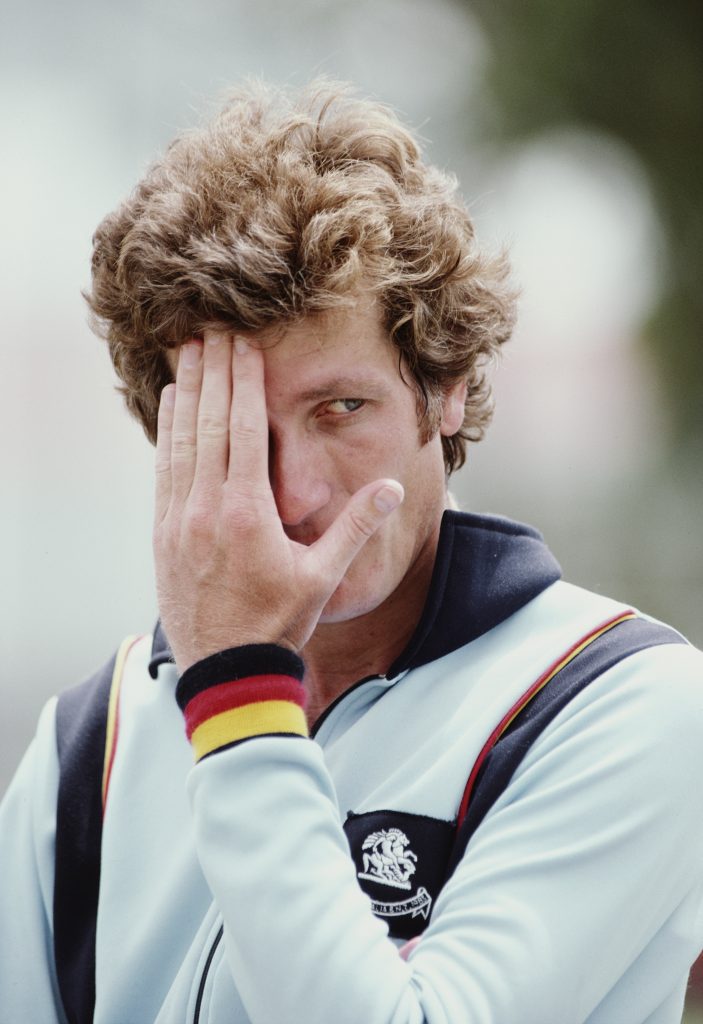 Melbourne 1982
England captain Willis reacts dejectedly wearing the MCC England tracksuit top during the 1982/83 Ashes tour to Australia.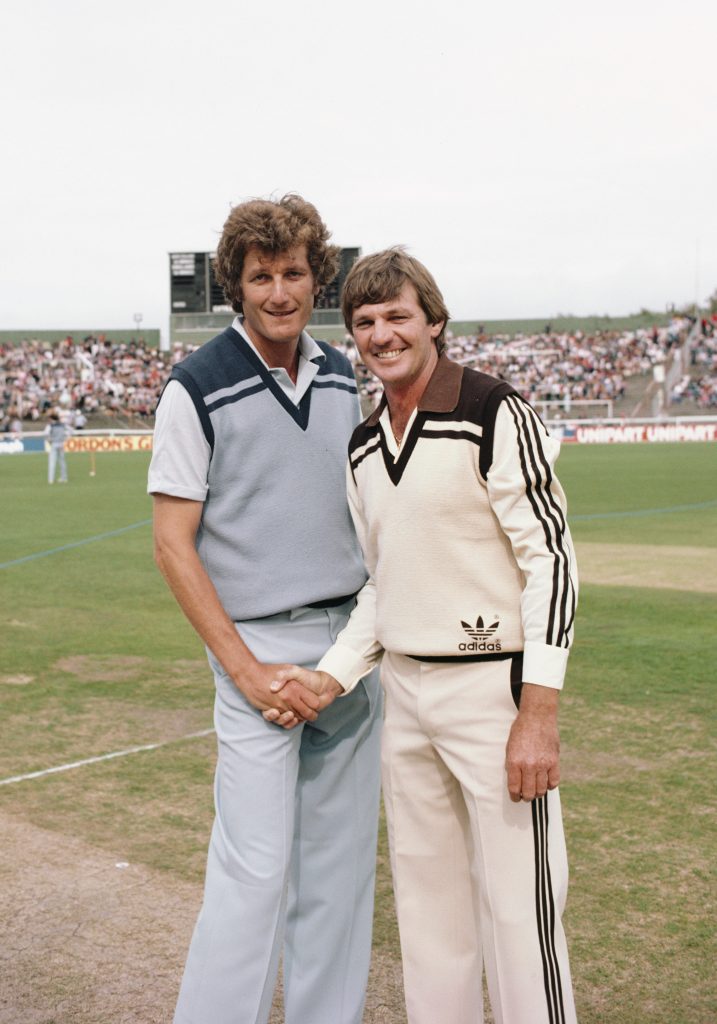 Christchurch 1984
England captain Willis pictured with New Zealand captain Geoff Howarth before the 1st One Day International match at Lancaster Park in Christchurch.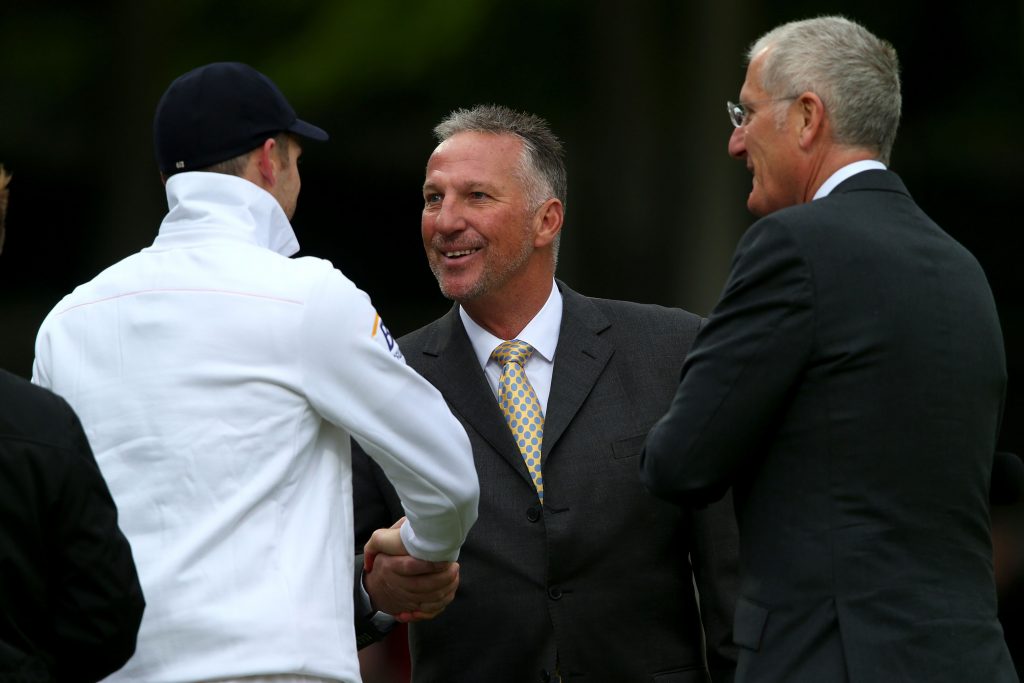 Lord's 2013
Sir Ian Botham and Willis congratulate James Anderson of England after reaches the milestone of taking three hundred test match wickets during day two of 1st Investec Test match between England and New Zealand at Lord's.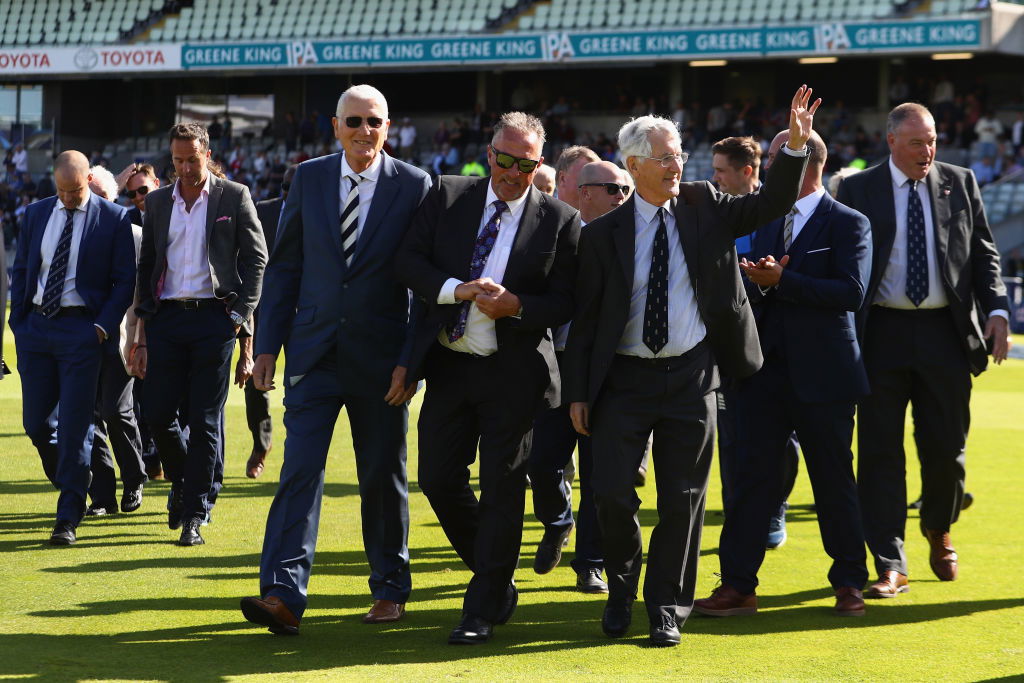 Edgbaston 2017
Willis, Botham and Mike Brearley during a lap of honour to celebrate the fiftieth Edgbaston Test Match during lunch on day one of the 1st Investec Test match between England and West Indies at Edgbaston.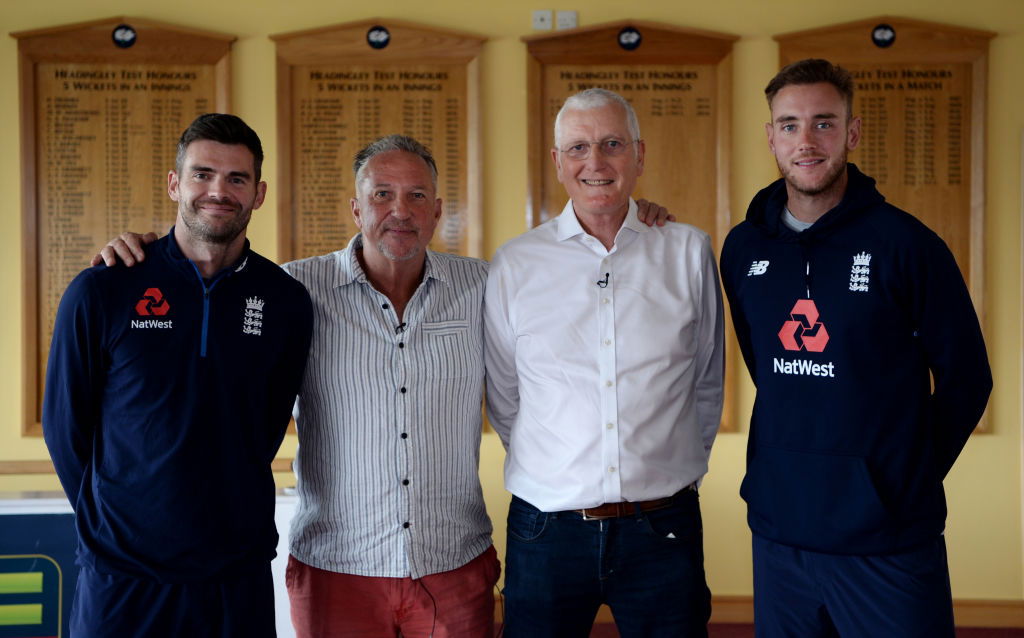 Headingley 2017
England top four leading wicket takers James Anderson, Sir Ian Botham, Bob Willis and Stuart Broad at Headingley.
MCG 2017
Tom Curran receives his Test Cap from Willis during day one of the Fourth Test Match in the 2017/18 Ashes series between Australia and England at the MCG in 2017.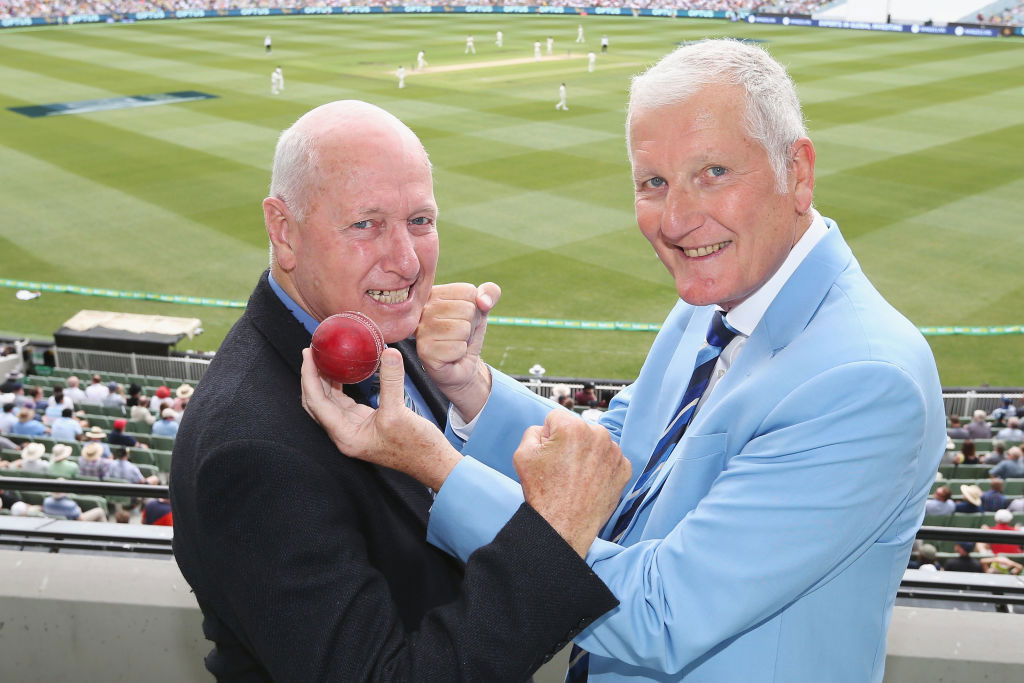 MCG 2017
Rick McCosker of Australia and Willis pose during day three of the Fourth Test Match in the 2017/18 Ashes series between Australia and England at Melbourne Cricket Ground on December 28, 2017 in Melbourne, Australia. 40 years ago Willis broke McCoskers jaw with a bouncer that hit his face. McCosker retired hurt but bravely came back on later in the match.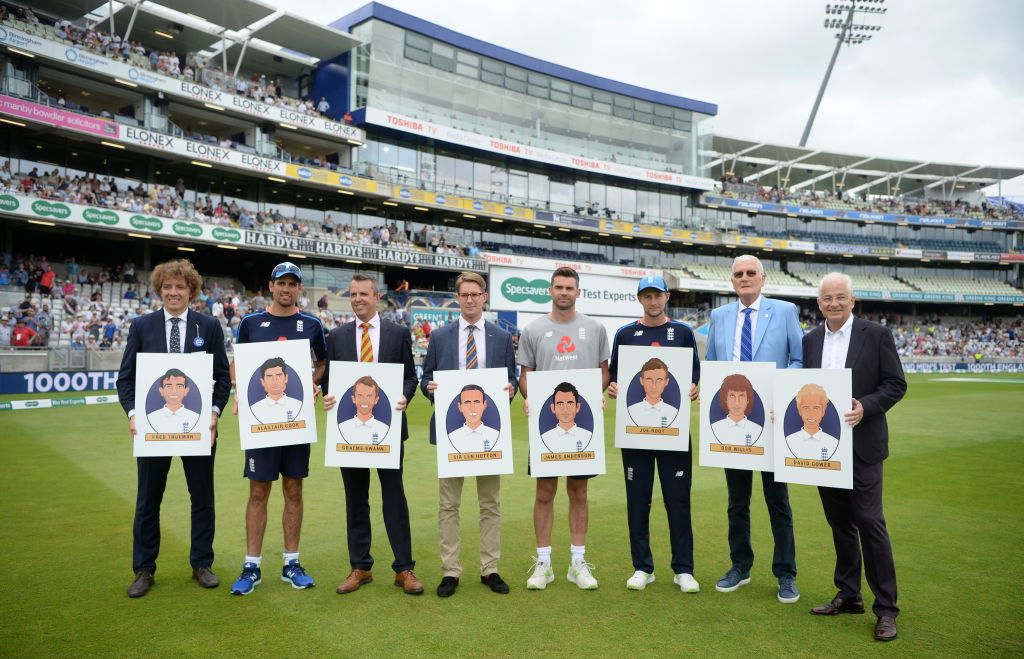 Edgbaston 2018
Members of England's greatest XI pose from group picture (Fred Trueman (represented by Andrew Lund), Alastair Cook, Graeme Swann, Len Hutton (represented by Robert Hutton), James Anderson, Joe Root, Bob Willis and David Gower) during day three of Specsavers 1st Test match between England and India at Edgbaston in 2018.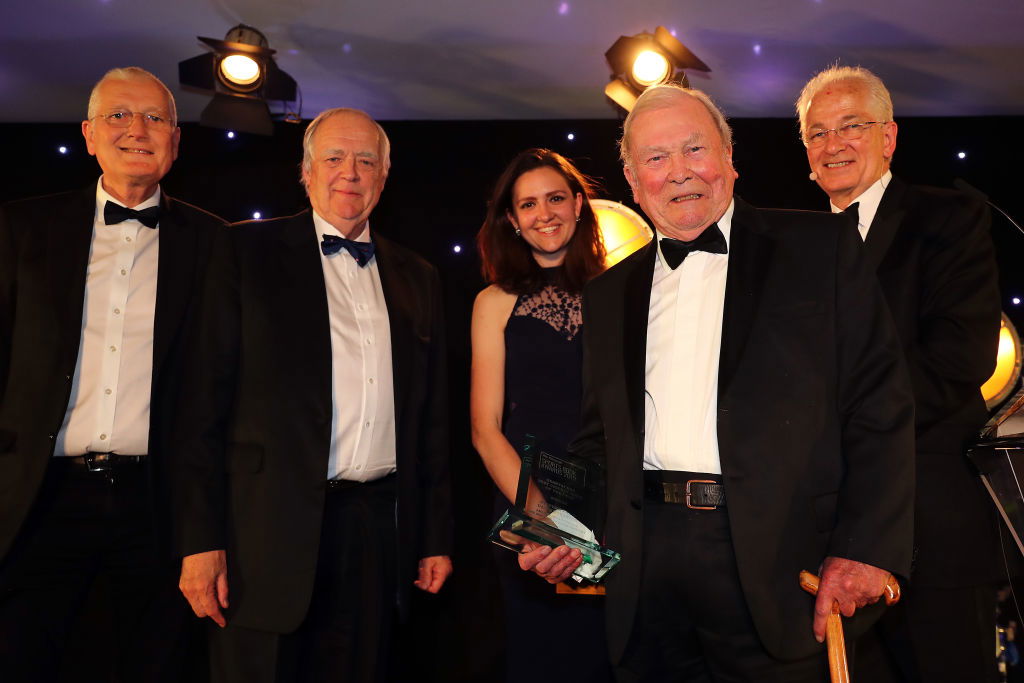 Lord's 2019
Winner of The Heartaches' Cricket Book of the Year Stephen Fay receives his award from Willis, Sir Tim Rice, Isabelle Westbury and David Gower during the Sports Book Awards at Lord's Cricket Ground in 2019.
---